Want to know exactly how to empty a Bunn coffee maker? Look no further! So, if that's the fact, you've arrived at the perfect place! I'll teach you how to drain a Bunn velocity brew step-by-step in this article, so stay tuned!
Coffee is a globally famous and well-known drink. It has too many useful characteristics to be one. There are several traditional and modern ways to make coffee.
The most often used method is making coffee at home in a coffee maker. You only need to add your ingredients, and the system will take care of the rest. You'll even be able to select from a variety of predefined settings. One of these things is a Bunn coffee maker.
We'll also discuss how to empty a Bunn coffee maker properly. For additional in-depth and useful information, see our review below.
What Is a Bunn Coffee Maker?
Bunn coffee machines are unique in that they provide a lot more than regular coffee makers. You can't do much with a conventional coffee machine but brew efficiently. Also, you can't leave the coffee in, so you have to remove it all at once. A Bunn coffee machine, on the other hand, is different.
It not only produces an effective brewing result, but it also keeps the coffee hot. If you're wondering how it's possible, the solution is straightforward. The coffee is kept hot by a built-in warming mechanism, and you may drink it anytime you wish.
As a result, a coffee Bunn lets you get more coffee out of your coffee maker and helps you enjoy a cup of hot coffee with your loved ones. As well as providing you with an overview, we'll go over the steps involved in emptying a Bunn coffee maker.
Why Is It Necessary to Empty a Bunn Coffee Maker?
In this tutorial, we'll go through how to empty a Bunn reservoir. You might be wondering why and when I have to unload a Bunn velocity brew. The main purpose of draining water from a Bunn tank is to relocate it to a new place.
You may need to go from your house to another location and wish to bring your coffee machine with you. You don't have to buy a new coffee maker because you can bring your old one with you. Because you already own this machine and enjoy the flavor of the coffee it makes, this will be a blessing.
However, if you take your machine with water within it when traveling, it will almost certainly create a slew of problems or perhaps harm your machine. As a result, we must drain water from a Bunn before transporting it. We won't get into any difficulty or have any big problems this way.
Furthermore, if you choose to transport this coffee machine to another location via FedEx or another shipping service, all you have to do now is empty your Bunn's water and place it in the box. You're all set to go now because the water from your Bunn coffee maker has already been drained.
How do I know if my Bunn coffee maker is full?
If your Bunn coffee maker has a water tank, it will show when the water level is low. If the water tank is empty, the machine will not brew coffee. The Bunn coffee maker has a on/off switch at the back and it needs to be turned off for the water tank to refill.
Steps to Empty a Bunn Coffee Maker
A Bunn coffee maker may be emptied in only four stages, all simple to follow. In particular, if you're doing this for the first time, make sure you do everything in the correct order.
Step 1: Unplug the electrical wire of the maker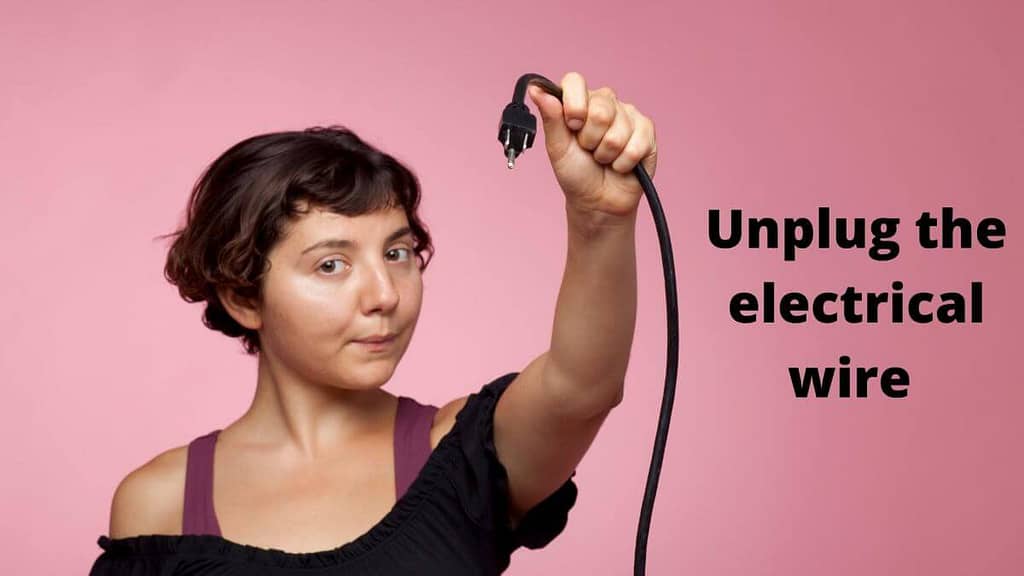 Before you start emptying the coffee maker, unplug the maker's wire to power off the electricity. This is necessary, especially if your coffee maker is located near the kitchen sink.
You might be tempted to dump the contents into the sink straight away, but doing so while the power is turned on could result in electric shocks and other issues.
Water is an excellent conductor of electricity, so security is important because we'll be working with water and a coffee machine next.
Step 2: Cool the hot water
If the water tank contains hot water, cool down before emptying the Bunn coffee maker. You'll have to add cold water to the tank to make it cool again. Remove the top and pour the contents directly into the brewer.
After the brewer's hot water has cooled, you're ready to flush the hot water out of it. To do this, put the craft on the warming plate and then shut the coffee maker's lid tightly. Then the hot water will be pushed into the craft by the cold water.
This procedure must be done twice or until the water tank is completely flushed with hot water. Start draining the water when it's cold enough.
Step 3: Drain out the cold water
You'll need to take out the brew funnel and spray head with anti-clock rotation to accomplish this. And now, place them on the table.
Afterward, get hold of your machine and take it somewhere to drain cold water to the sink or other convenient location. Now, adjust your machine such that water will begin to flow from the spray head tube and the top lid of the machine.
The brewer should be kept at this step until no more cold water can be seen coming out the spray head or top lid. You've now finished the procedure of draining the Bunn coffee maker's water.
Step 4: Assemble all the parts
Reassembling the parts you took apart during the draining process is the next step. You must pay attention to the appearance and contents of the components as you remove them. This is necessary for people who have never used a Bunn coffee maker before.
Begin by putting together the spray head. Return the spray head to its original position. The brew funnel must be inserted after rotating it in a clockwise direction.
Make sure you don't break any parts of the coffee machine by doing this. If you encounter any resistance when attempting to reinstall the parts, don't push them in. Take them out and double-check that you've done everything correctly.
You're done with the entire procedure after you've gotten them all back in.
Check Also: Descale a Breville Coffee Maker
The Best Ways to Take Care of Your Bunn Coffeemaker
It's essential to keep your Bunn coffee maker clean. The machine will last longer and perform better if you do regular maintenance on it. To maintain it, follow these instructions:
Disconnect the coffee maker from the power source and turn it off. Before you begin cleaning, let it cool completely. Clean the outside surfaces with a moist cloth and mild detergent. After rinsing the outside surfaces with warm water, dry them.
Remove the coffee maker's spray head and clean it to get rid of any minerals. To eliminate minerals, you also need to clean the spray head's fitting.
Cleaning the bypass fitting area of the coffee maker is the final process. When you're finished, you'll need to replace all of the pieces that were removed.
Read More: Use the Proctor Silex Coffee Maker to Make Delicious Espresso?
Our Final Thoughts
Warm coffee is something we want regularly. Some consumers, on the other hand, prefer their coffee cold. To make cold coffee from hot coffee, all you have to do is utilize a different method. Regular coffee drinkers, on the other hand, must have a warm taste.
To make things simpler, choose a Bunn coffee maker, which has a heating mechanism that keeps your coffee hot for an extended amount of time.
Flushing your Bunn coffee maker should take no more than a few minutes, but it is vital to avoid harm to the Bunn coffee maker. In addition, you should clean the machine as often as you use it.
The greatest method to achieve top-notch performance from the equipment every time you wish to brew is to maintain it properly.
If you plan on cleaning it or transporting it somewhere else, the water should be drained. Follow the steps outlined in this guide to make the task easier and safer.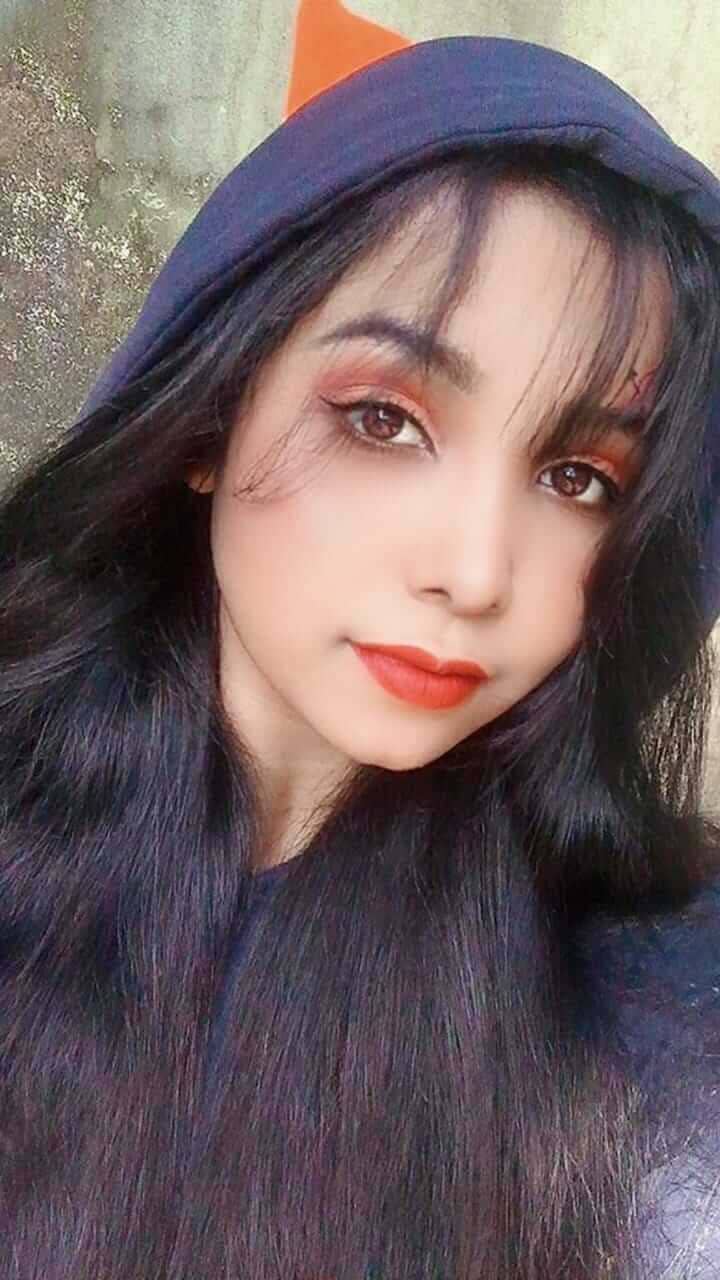 Hi I am Shimla Akter and I am the proud owner of sipyet.com.
I am a Beverage lover and I have created this site to express my joy and love towards Beverages.
I will also review some of the best Beverages products that you will find really useful in your everyday life.