If you're a coffee-lover, you're definitely familiar with Keurig coffee makers. Do you wonder if Keurig's are worth the money? However, you may already own one and are curious how long it will last. Are Keurig's built to last? We've done our research and have insightful answers to give.
On average, a Keurig coffee machine will last three to five years with everyday use. A coffee maker's lifespan depends on several things. How many cups do you get out of it each day? Hard water vs. filtered water for brewing quality.
How often does the coffee machine get descaling maintenance performed? What type of usage does it have? Is it for business or residential purposes? Considering all of these reasons, the Keurig coffee maker's lifespan will be shortened.
How long does a Keurig Coffee Maker last?
The official Keurig website does not state how long the Keurig will last. They do recommend frequent maintenance to improve extend the machine's life. Many users say Keurig coffee makers last three to five years.
Some coffee makers survive up to six or seven years, while others last less than three. Calcium deposits cause Keurig's to jam up.
Keeping Keurig's in good condition requires descaling them every three to six months as recommended by the manufacturer.
Hard water vs. filtered water affects the entire operation of the coffee maker. If you want to save money and improve the taste of your coffee, consider using filtered water.
When should I replace my Keurig Coffee maker?
Several factors affect how often a Keurig coffee machine has to be replaced. If the coffee is lukewarm, the machine takes more than five minutes to prepare a cup, or it makes unusual noises, leaking water. These might be symptoms that you need a new coffee maker
However, replacing your Keurig every five years is based on consumer feedback. Keurig's technology is always evolving, and there are over 50 variants available. Some may last longer, depending on your usage.
Which Keurig is the best?
In addition to cold coffee, the Keurig K-elite coffee machine has silent brew technology, descaling reminders, big water storage, and multiple cup sizes.
Also, this model is one of Amazon's top-selling coffee makers.
Methods for extending the life of a Keurig coffee maker.
If you want to extend the life of your Keurig Coffee maker beyond five years, there are a few things you can do.
Maintain a routine maintenance schedule
Firstly, follow the maintenance plan. Keurig's are really not like other coffee machines. The inner mechanics clog up faster than a Mr. Coffee maker.
Whenever necessary, decaling
Descaling is important for excellent coffee taste and machine function. In addition, descaling helps to reduce the possibility of mold growing inside the machine.
Keurig Descaling Solution Brewer Cleaner
For this reason, Keurig's needs to be descaling and cleaned regularly.
Use only K-cups
Because many off-brand products claim to work for these models, Keurig strongly advocates only using their products.
Your coffee maker's warranty may not cover repairs if it fails due to using non-branded coffee.
Remove all of the water from the reservoir.
Let's say you're going on vacation or otherwise won't be using the Keurig for a few days. Empty the water reservoir. This will keep the water moving and help prevent mold formation.
Make use of filtered water.
Living in a location with hard water, especially calcium. For best results, use filtered water in the Keurig.
Make use of the Auto-off function.
To avoid the risk of an electrical fire, Keurig recommends leaving the Auto-off mode turned on.
How to clean a Keurig coffee maker?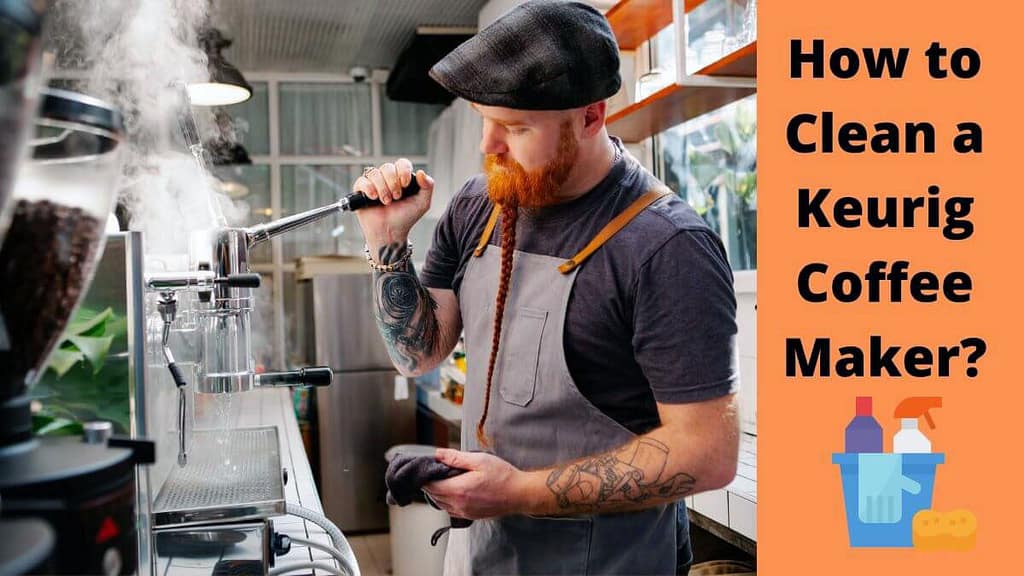 To clean your Keurig, you'll need the following:
Use a toothbrush for cleaning instead of brushing your teeth with it. either that, or a sponge
White vinegar in its purest form
Use an all-purpose cleanser or dishwashing liquid
A cloth, preferably one made of microfiber
Check Also: Cleaning Coffee Maker With Bleach.
Step 1: Cleaning the removable parts
Remove the reservoir and lid, as well as the drip tray and cover. Following that, gently remove the K-cup holder and the funnel that is attached to it. If you can't figure out how to remove them, see your guidebook.
How disappointing to break your coffee maker while attempting to take care of it. WARNING! Remove the K-cup holder and funnel with care. Somewhere there is a needle (this punctures the K-cup when you brew coffee).
There are two ways to clean removable parts:
Soak in warm soapy water for 15 minutes, rinse, and towel dry. To remove any remaining debris, use a toothbrush or a soft sponge.
A dishwasher is the best way to clean the removable parts. Don't put them on the bottom shelf of the dishwasher. There's more heat, and you run the risk of damaging the components.
Read More: How to Use the Proctor Silex Coffee Maker
Step 2: Clean Other Parts of the Machine
Use a moist towel to wipe off the outside of the Keurig while the removable pieces are soaking or in the dishwasher.
Use the same cloth to clean the K-cup holder and funnel. Finally, clean the machine's drip tray.
Step 3: Descaling the Keurig Coffee Maker
The coffee maker's invisible parts also need to be cleaned. Limescale build-up can block your machine and finally cause it to fail.
This is how you do it:
Fill the reservoir with vinegar. No need to fill it up. Half is fine. Brew (without a K-cup) until the vinegar is gone.
Remove the reservoir and carefully rinse it
Top up the reservoir with clean water.
Brew until the water runs out (without a K-cup).
The vinegar will dissolve and clean calcium deposits (limescale) from the Keurig reservoir and tubes. Before using the machine to brew coffee, make sure all vinegar debris is removed.
The machine will usually taste better with a full tank of fresh water. Keep an eye out for the last two or three brews. The vinegar is gone if you can't smell it.
When the coffee's taste changes
The taste of the coffee that is brewed by your Keurig coffee maker may also change, and this is a good reason to replace your coffee maker.
The quantity of water that the Keurig can force through the K-cup may affect the machine's coffee differently.
Or it may be the heat from the heating components.
If your Keurig coffee maker's coffee starts tasting bad, it's time to replace it.
What is the Best Coffee Maker?
Manual coffee makers are usually always more lasting than automated coffee makers. Because they do not include any electrical components, the parts that fail on them are usually easy to repair.
AEROPRESS Coffee and Espresso Maker
The AeroPress is a great manual coffee maker since it is long-lasting and durable. Main machine parts easily last 5–10 years.
The plunger rubber seal usually breaks after 2–3 years, but it's only $4 to repair. A well-maintained machine will last almost forever.
Keurigs is an excellent choice if you want a long-lasting automated coffee machine, but they aren't the greatest option.
Bonavita and Technivorm are the two brands that consistently receive the top ratings for dependability in the industry.
Check Also: Best Aeropress Coffee Maker
What are the best features of a Keurig Coffee Maker?
Many Keurig coffee makers are on the market, so it can be hard to decide which one is best for you. Some of the most popular features include: programmable settings, water filtration, thermal carafe, and automatic shut-off.
A Keurig might be a good choice if you're looking for a coffee maker that you can use quickly and easily. You can set it up to brew your favorite cup of coffee in just minutes without having to spend time prepping the machine or measuring out cups of coffee. Plus, with water filtration and a thermal carafe, your coffee will stay hot longer than with other models on the market.
If you're looking for something more specialized or customizable, maybe a Miele or Smeg would be the better option. These machines are typically more expensive than Keurigs but offer more features and flexibility regarding how you brew your coffee.
Conclusion
When purchasing a coffee maker, you want to be certain that it will last for a long period. It saves both money and the hassle of having to purchase a new machine.
Auto-coffee makers ultimately break, but manual coffee makers may last a lifetime. Whether you use an automated or manual coffee maker, cleaning and maintaining it regularly can extend its lifespan.
Interestingly, the cost does not necessarily influence a coffee machine's lifespan. Cheaper companies like Hamilton Beach and Black & Decker make excellent products with long lifespans.
At the end of the day, you must pick what works best for you.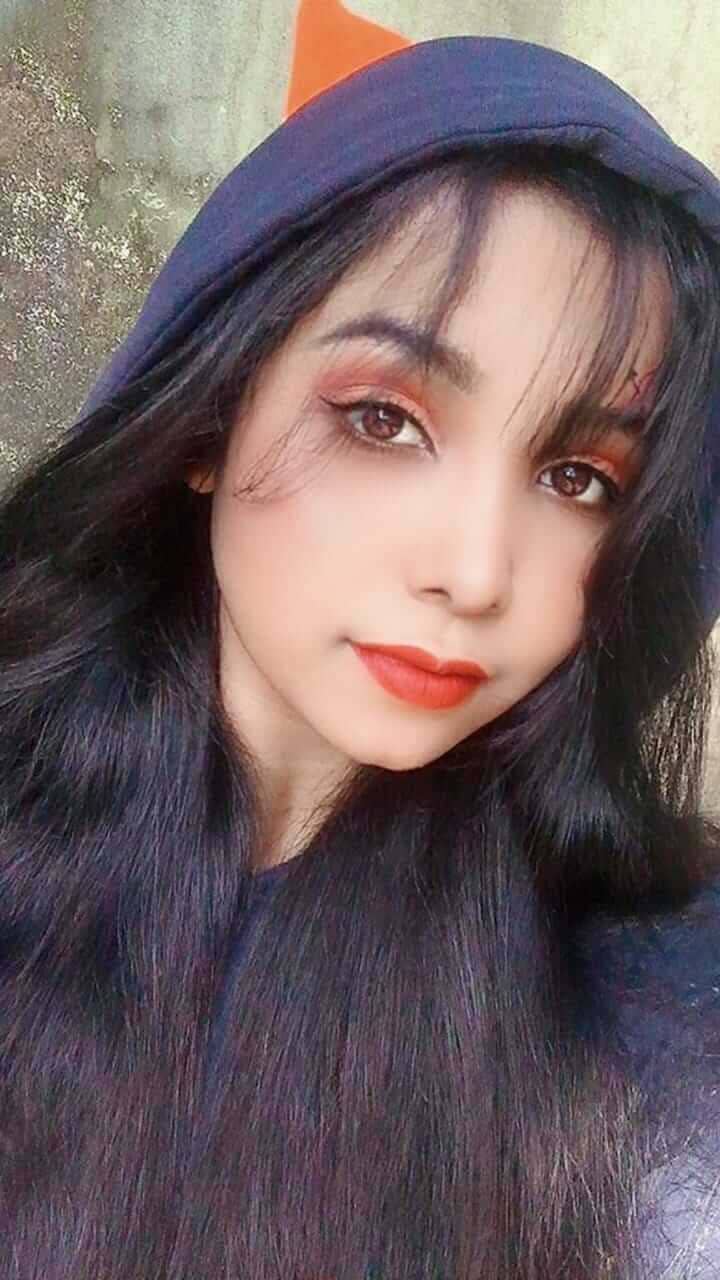 Hi I am Shimla Akter and I am the proud owner of sipyet.com.
I am a Beverage lover and I have created this site to express my joy and love towards Beverages.
I will also review some of the best Beverages products that you will find really useful in your everyday life.