Cuisinart is known for producing high-quality equipment, and its coffee pots are among the best on the market. Because of its extensive range of high-quality kitchen appliances, it has earned a solid reputation. As one of the most excellent coffee makers, it has also created a name for itself.
Cuisinart's coffee makers come in a huge variety of configurations and pricing points. There are a lot of Cuisinart coffee makers on the market, so we've put together a list of the Top 12 Best Cuisinart Coffee Maker picks for you.
To help you make an informed decision, we'll go over the pros and cons of each one. Read on to find out which Cuisinart Coffee Maker is the best fit for you after we've thoroughly compared them all. 
Here they are:
This page may contain affiliate links. As an Amazon Associate, We Earn Form Qualifying Purchase, at no additional cost to you.
In a Hurry ? Our Chosen Top 5 Cuisinart Coffee Maker
The Cuisinart Premium Single-serve Coffee Maker looks like a Keurig and has many of the same functions. The 72 oz. The water reservoir can go through cup after cup without a hitch, and it has a variety of cup sizes to fit your needs, from 4 oz. to 12 oz., so you may drink whenever you want.
A strong cup of coffee to get the day started and something sweet mid-afternoon will be no problem for this machine.
It weighs less than 10 pounds and is 9.3 inches wide by 12 inches tall, so it won't take up a lot of counter space. Despite its small size, it has various useful features, such as auto-off after 30 minutes, a 24-hour programmed function, and a reusable filter cup.
The DCC-3200 14-Cup Coffee Maker is Cuisinart's top-of-the-line coffee maker. It's pretty convenient and straightforward to use.
You may configure your coffee machine to start brewing automatically at a specific time and cut off after four hours. It contains a self-cleaning function, brew-strength adjustment, and a brewing pause button, among other features.
We discovered that the Cuisinart DCC-3200 brewed a great cup of coffee when we put it to the test. To guarantee that your coffee is pure and smooth, it comes with a gold-tone reusable coffee filter and charcoal water filters.
Because the water reservoir is clearly marked, it's easy to know when it's complete. On the other hand, the water tank lid does not open far enough and interferes. It also tends to overflow, so be careful when filling the tank.
Overall, we think this is another contender for the best Cuisinart coffee maker in 2022.
Cuisinart's flagship DGB-850 grind and brew coffee machine is an excellent option if you like to have greater control over your brewing process.
It grinds the beans you provide it before beginning the brew in machines like this one. Immediately after grinding, the coffee loses its flavor, but by reducing the time passed between the bean and the cup, you obtain a more decadent, more flavorful beverage.
The DGB-850 has a burr grinder instead of a blade grinder as an added benefit. That means you'll get a lot more constant grind, which will guarantee that your brews are evenly distributed. Before beginning a new batch, these grinds are thoroughly washed through the machine.
If you don't want to use the grinding feature, you can do so. If you're in a hurry and just want to toss in some of your favorite pre-ground coffee, that's no problem too.
The maximum capacity of the DGB-850 is either 10 or 12 cups (with a minimum batch of four cups). If you enjoy the machine's design, I recommend the 12-cup model. There isn't much of a difference in size between the two, so why not make use of the extra space?
Glass or heated carafes are also available, depending on personal choice. It's best to check out our Buying Guide of this article to see which one could be better for you.
There are three brewing strengths available: ordinary, bold, and extra-bold. Just keep in mind that the minimum serving size is four cups, so you'll only be able to brew a tiny amount of intensity at a time.
Remember that the heated carafe is included instead in this more compact model. Those design options are up to you to pick which ones are most essential to you.
Single-cup servings in 6, 8, and 10oz sizes are available if you only need a smaller batch of coffee. In my opinion, 8oz is a good starting point, but I prefer a full cup of coffee when I'm in the mood for it.
The quality of your ground coffee will only be as excellent as the brand you choose, but Keurig has created a reputation for itself in the market for coffee pods.
If you don't have a lot of time to prepare a cup of coffee, these pods are a great option. When quality and ease of use are sacrificed, the result is still relatively decent.
The SS-15 is equipped with a gold-tone filter that enhances the flavor of the coffee over time. In addition, a charcoal water filter is included for improved water quality.
Cuisinart's own-brand reusable coffee filter is included in the box, as well as the entire range of Keurig pods. Your favorite ground coffee will be ready for use immediately.
Those pods may get expensive, and they're bad for the environment, so it's nice to have a backup plan if you don't want to use them. If you like the ease of K-Cups but still want to use conventional ground coffee, the SS-15 is a fantastic choice.
Cuisinart DCC-1150BK is an additional low-cost coffee maker. On most online retailers, this item is now available for less than $100. Much if you're using a coupon, you're likely to acquire it for even less.
This 10-cup coffee maker has a lot going for it, including its small weight. It's possible to get a high-quality coffee maker for just 8 pounds, and it'll serve you for many years to come.
If there is a low-cost coffee maker with several high-quality features, it is this one. Think about the 24-hour programming and 60-second reset characteristics of fully automated systems.
There are two kinds of filters included with the product. A charcoal filter is the first option. The gold-tone filter is the alternative. Removable vs. Permanent: The two filters complement one other despite their differences.
 With these two high-grade filters, you can rest assured that the coffee you brew in your kitchen will be of the highest quality.
There's been a lot of disagreement over what constitutes a classic look. It's safe to say that the Cuisnart DCC-1150BK has a timeless appearance. The coffee maker's design indeed is one of its most appealing features. As a result, it stands out from the crowd and sets itself apart from the usual fare.
The machine includes a lot of stainless steel and thermal carafe highlights in addition to its traditional design. The fact that this machine's double-wall thermal lining keeps coffee hot for so long may be the result of this design decision.
One of the best 12-cup coffee makers for individuals who wish to save space is the Cuisinart DGB. It can grind and brew coffee, which simplifies making a cup of joe. You may produce four-cup batches or fill the 12-cup carafe to the brim with a push of a button.
Similar to the DGB-900BC, but with a distinct look and different grind and filter regions, this model is also more budget-friendly than the previous model. Cleanup is made easy by dividing duties, which is a great perk of this design.
As with previous versions on this list, the machine comes with a scoop and a brush and several of the same programmable functions (brew between 4-12 cups, auto on/off, and Brew Pause™ option). 
The Grind & Brew Coffeemaker makes it simple to add beans and discard old grounds with a separate grinder and filter chamber. Once preground coffee is used, a "grind off" control makes it easy to turn off the grinder.
We think the Cuisinart DCC-450BK 4-Cup Coffeemaker is the finest Cuisinart available for the money. Because it's on the smaller side, you won't have to worry about it taking up much counter space.
To utilize it, you will have to manually fill the water reservoir and switch it on each time. Furthermore, after 30 minutes of brewing and filling your dripless stainless steel carafe, it will automatically shut off.
Getting your first cup of coffee is easier with the DCC-450BK since it, like the previous two versions, features a brew pause option.
The paper filters don't fit well in this machine, but the coffee is still lovely. Sometimes you'll have to fiddle with them to get them in just right. Whenever it's brewing, it makes a little noisy.
It only warms your coffee to a temperature of 160 degrees is the main deterrent to using this model. Many individuals love their coffee at a temperature of around 200 degrees Fahrenheit.
This kind of precise brewing allows for more flavors to be extracted. Grounds are soaked before brewing to let the taste 'bloom.' Your loved ones may now experience the exceptional flavor of coffee made by hand brewers without the effort!
When it comes to brewing your morning cup of Joe, the Cuisinart Pour Over is an excellent option.
While pour-over is often hailed as the best way to make coffee, its biggest drawback is the time and work it demands before caffeinating. Using the Pour-over Brewer, you may experience the benefits of this traditional brewing method without the hassle.
Coffee may be stored in a carafe containing up to eight cups and rests on top of a heater that can keep it warm for up to two hours. If you're a picky coffee consumer, you'll like the Cuisinart Pour-over Brewer's ability to adjust the strength and temperature.
The ability to adjust the temperature and strength of each cup of coffee and the use of a laser-etched stainless steel filter contribute to the overall quality of the cup.
This is a wholly automated coffee machine that anyone may buy: Cuisinart DCC-3400 because it's so inexpensive, we'll say, "anyone." However, have a look at this! Other reasons why we think this is a good fit for you are also included below.
A huge water tank is included with the machine, allowing you to make 12 large cups of hot coffee at a time. A self-cleaning function means you don't have to waste your time trying to get the brewer clean and squandering your energy. Your maker is pristine in a matter of seconds after pressing a button.
Coffee aficionados in the home know that having a sturdy coffee maker is one thing, but having a machine that produces the best and tastiest coffee is quite another. With this in mind, the Cuisinart DCC-3400's regular and bold controls come in useful.
Almost every piece of equipment requires regular monitoring of the brewing process, but this one is an exception. It's all about waiting for the 'ready alert,' which signifies that the coffee is ready.
The coffee maker is equipped with a glass window so that you can correctly fill the water tank.
Take a look at this: the machine has a Second Reset function. This is a one-of-a-kind creation. To resume where you left off in the case of a power failure or interference, use the second reset. You simply push the button to continue things left off before the power outage.
Cuisinart CHW-12, 12-Cup Coffee Plus with a Hot Water System Coffeemaker makes your life easier by automating all of your coffee and hot water-related activities.
Cuisinart's 12-cup coffee maker includes a separate 54-ounce hot water system, which allows you to heat your water simultaneously as you brew your coffee or at a different time.
When using the auto brew feature, you may have this machine brew your coffee for the following 24 hours at the same time as you made today's coffee. Using its indicator lights, you can see whether it's time for a refill or when the water is ready.
Cuisinart's fantastic product has self-cleaning, auto-shutoff, and auto-on features. By pressing one button, you may have your coffee brewed for you at precisely the same time as it was brewed for you today!
There are three heat settings on the carafe's temperature control panel, so you may enjoy your beverage to the exact degree you choose without having to wait for it to cool down. Thanks to the charcoal and gold-tone filters, impurities are kept out of your coffee.
Using the gorgeous Cuisinart Burr Grind & Brew Thermal 12 Cup Automatic Coffeemaker, it's easy to brew the perfect cup of coffee every time. Impress your family and friends with the better flavor of freshly ground burr coffee.
The Burr Grind & Brew Thermal 12 Cup programmed coffeemaker ensures that each brewed cup is as delicious as the last one when it comes to making coffee. Insulation and freshness are preserved in the 12 cups thermal carafe's double walled design.
The grinder rests above its stainless steel body like a crown decorated with exquisite beans. Grind size may be adjusted using a simple dial on top of the machine to handle a half-pound of beans (8 ounces).
The machine grinds the beans automatically before brewing, and it also has a 2-4 cup brew size choice like the others on our list. The stainless steel double-walled carafe can store up to twelve 5-ounce cups of Joe and can be programmed to auto-on/off up to 24 hours in advance. 
What will happen if a cup of coffee that's ready in a matter of minutes yet still retains its unique flavor? Thanks to the newest technology, the Cuisinart DCC-2650 brews your coffee 25 percent quicker than a standard maker. Coffee brewing will never be the same after using this.
I strongly suggest this product due to its ability to make your daily routine more accessible by choosing your preferred time for your morning cup of Joe each day with its 24-hour timer. You may adjust the intensity of your brew using the bold or ordinary color options under the brew strength function.
As the carafe features a high, medium, and low-temperature control panel, you don't have to wait for your tea to cool down. You can make enough coffee for 12 cups thanks to the 12-cup capacity, sturdy handles, and drip-free spout on this double-walled stainless steel carafe.
Auto-shutoff, auto-on, self-clean, and 1-4 cup settings with a maximum of 4-hours auto-shutoff are just some of the features that let you focus on other tasks while the machine does the work for you. There isn't anything else that you'll want from your maker. The brew-pause button allows you to savor your coffee while still brewing.
Adjustable water bowl, glass pane to check water levels, and gold-tone and charcoal water filters are all included in this 5-star rated product. Resetting the previous settings and brewing again after 60 seconds is done in a power failure.
What to think for while purchasing the best Cuisinart coffee maker?
Type of coffee maker
Cuisinart offers a variety of coffee maker types, including drip, single-serve, espresso, and combination models. Consider which type best suits your needs and preferences.
Capacity
When shopping for a coffee maker, it helps to know if you'll need 12 cups or merely 4 cup brewers to satisfy your family's needs. Capacity comes first and then features.
Cuisinart coffee makers' wide range of brew volumes is one of its best features. When you're using a glass carafe with a 6-cup capacity and making 7 cups of coffee a day on average, that can make a significant impact.
Select a coffee maker based on how much you drink regularly and how many cups you typically brew.
A single-cup coffee maker is ideal if you're looking to satisfy your coffee desires, but if you're looking for other features, you may want to look elsewhere. Some situations necessitate that you drink 12 cups of coffee every day. Accept that as a fact.
A mismatch in capability can lead to a lot of waste and frustration, so keep this in mind! If a machine can brew 12 cups, it may also brew 4 cups. To find out if the brewer is right for you, dig a little deeper and don't just rely on the total capacity, whether 12 cups or 4 cups!
Programmability
Some Cuisinart coffee makers offer programmable settings such as auto-on
and auto-off, brew strength control, and brewing temperature control.
Consider whether these features are important to you.
Determine the purpose
It's crucial to consider why you need a coffee maker. For example, a person wakes up every day to go to work. He decides to have his coffee at approximately 10 AM when he's not at his desk to save time.
Obviously, he's looking for a coffee maker that can keep drinks hot for an extended period. Moreover, he doesn't necessitate a large item that could be difficult to transport or store.
Durability
Product durability is often claimed by manufacturers. The easiest method to find out about a product or service is to read consumer reviews. If a specific Cuisinart coffee maker catches your eye, be sure to read any customer reviews.
Reviews of Cuisinart coffeemakers are generally positive. But don't forget to double-check your own findings. See whether 5 star and 1-star ratings make sense to you! Remember that coffee makers might be misused by their owners from time to time.
When it comes to construction, pay attention to the type of material used. A plastic body with a glass carafe will break more quickly than a stainless steel body and carafe. I've found that buttons survive longer than touchscreens.
A coffee maker's lifespan might be shortened by the quality of the beans it uses. They can be overly dense if inadequately roasted, making grinding them more difficult. Even if you use soft water, your water filters and water tank will be affected.
Read More: How to Clean Cuisinart Coffee Maker
Beans to Brew With
When you utilize high-quality coffee beans, your cup of Joe will be the finest it can be. Don't overwork your grinder by purchasing fresh, medium to medium-darkly roasted coffee beans. Dark roasts are oilier, while light roasts are denser.
It's also worth noting that lighter roasts usually brew better with a pour-over method than a drip machine. Remember that it may take some experimentation to discover the right coffee beans for you.
Brew Strength
Coffee drinkers have a lot to say about this. Make sure your next coffee purchase can meet your brewing needs, whatever they may be. After you've brewed your coffee, try not to need to add any more hot water to it.
Ensure that the coffee filter is of the appropriate fineness. These have a direct impact on the brew's flavor and aroma. The permanent filter determines how far extraction is pushed in drip coffee.
A brew pause feature would be helpful for people who prefer a light-bodied cup of coffee. A lighter cup is achieved by pouring early in the extraction process of a 12-cup batch.
Do you want to make one more fast change? When you're done making your coffee, you might want to experiment with pouring it through a paper filter. As a result, your coffee's body will be lighter, and its acidity will be more prominent.
Ease of use and cleaning
Look for a coffee maker that is easy to use and clean, with user-friendly controls and removable parts that are dishwasher-safe.
The variety of prices
Cuisinart has actually manufactured a large number of coffee makers. They are available in various styles, sizes, and pricing points. Fortunately, a high-quality coffee brewer can be had for as little as $70. However, if you're looking for something more expensive, you have complete freedom to do so.
Read More: How to Set the Timer on Cuisinart Coffee Maker.
Frequently Asked Questions (FAQs)
Do you know the history of Cuisinart coffee makers?
Cuisinart coffee machines are manufactured in the United States. Cuisinart was founded in 1971 by Carl Sontheimer. Initially, the firm only made food processors, but it eventually expanded to include various other kitchen equipment.
Which Coffee Maker Is The Best To Buy?
It is all up to you. To narrow down your alternatives, ask these questions first: What kind of coffee are you a fan of? Do you like to make coffee by hand, or do you prefer to consume it? Do you solely make coffee for yourself, or do you also prepare coffee for others?
Looking over feature lists of various coffee makers will be less complicated after you've answered these questions. It'll take some time, but once you locate the ideal coffee maker for your needs, you'll find that your daily cups are much more pleasurable!
What is the best way to descale a Cuisinart coffee machine?
After a while, you'll need to descale your Cuisinart coffee machine. If feasible, the descaling procedure begins with the engine being disassembled.
Then, using running water, wash every area of the machine. We recommend that you descale your Cuisinart brewer every three months to protect it from additional damage.
Is Cuisinart a commercial coffee maker manufacturer?
Yes! Although most Cuisinart coffee makers are intended for household use, a handful is commercially built. These machines have a vast tank capacity and can serve 12 or more cups.
What Is The Best Coffee Maker For Getting The Best Brew?
On the other hand, Percolators typically yield the hottest cup of Joe. To get the coffee out of a brewer, you need to have a high brew temperature. Your brew won't taste well if the hot water isn't hot properly. For those who like it hot, you'll want water that can match that temperature.
If making hot coffee is a priority for the Cuisinart machines mentioned above, I recommend looking at brewers that provide temperature control features.
Our Final Thoughts
Making the proper choice isn't always simple, as we all know. With a bit of help from your friends and family, you'll no likely be able to get the coffee machine of your desires. From our list, you may have noticed the various differences in these coffee makers.
Cuisinart is a well-known kitchen appliance brand that also produces high-quality coffee makers. Despite their similarities, each of these Cuisinart appliances has unique strengths and disadvantages. It all comes down to what you're looking for!
Cuisinart provides a variety of coffeemakers to choose from, including single-serve, automated, and combination models. Decide what you want from your coffee maker, and then shop around until you discover one that's perfect for you.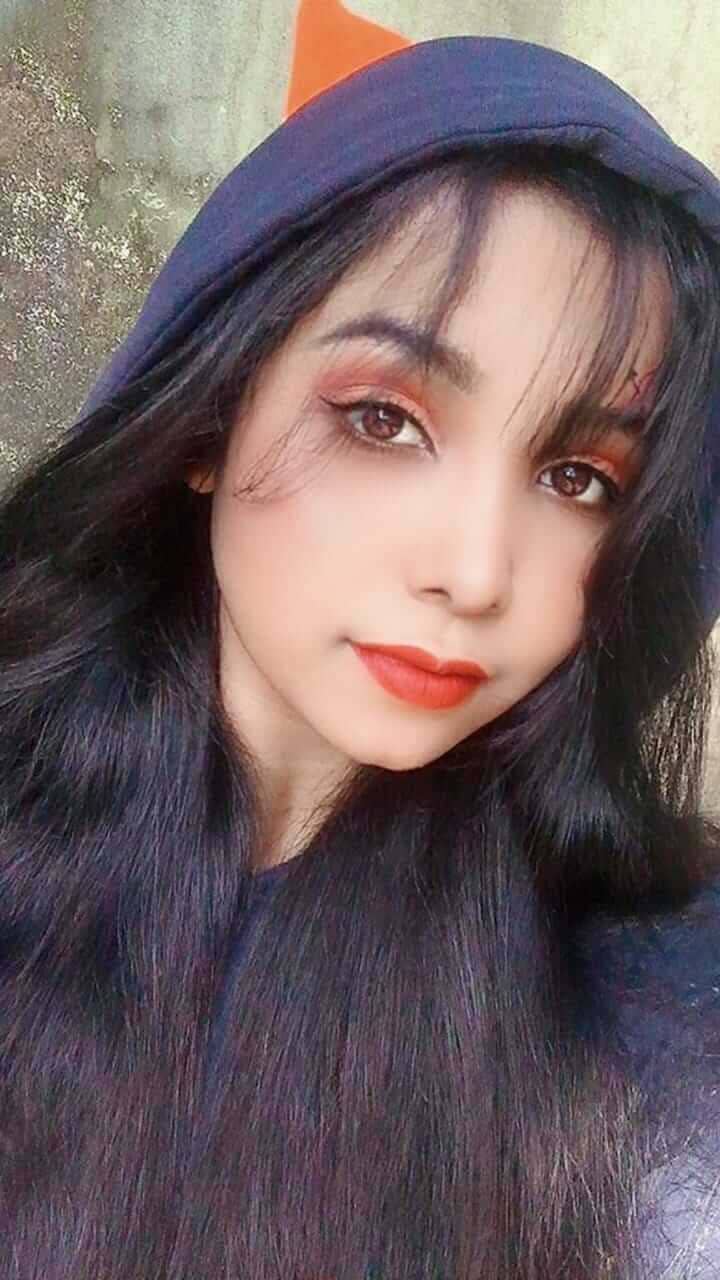 Hi I am Shimla Akter and I am the proud owner of sipyet.com.
I am a Beverage lover and I have created this site to express my joy and love towards Beverages.
I will also review some of the best Beverages products that you will find really useful in your everyday life.