What if you want to start your day with a cup of Joe but don't want to break the bank? Are you looking for a quality coffee grinder that won't break the bank? If so, then you'll want to read this!
The most affordable burr grinders offer the same or even more than the more expensive versions.
These burr grinders can produce a variety of grinds, from fine to coarse, at a reasonable price.
Our specialists have narrowed it down to the 10 most effective options for those on a strict budget.
Please look at our picks for the best coffee grinders under $50 in the table below, and then read on for more information on each one.
Today, we're assisting you in your search for the best coffee grinder under $50 by reviewing the top 10 and providing full purchase advice. Here They Are:
If you're still unsure about the various functions a coffee grinder may provide, read our in-depth buying guide to determine which type is ideal for you.
This page may contain affiliate links. As an Amazon Associate, We Earn Form Qualifying Purchase, at no additional cost to you.
In a Hurry ? Our Chosen Top 5 Best Coffee Grinder under $50
Use a manual grinder if you need a burr grinder but don't want to spend much money. That's one of our favorites from JavaPress, and it meets all of the requirements.
This Manual Burr Coffee Grinder is so dependable that tens of thousands of coffee lovers are praising its performance, in addition to the fact that it is powerful and inexpensive.
The most astonishing aspect of this machine is its ability to precisely grind to your desired coarseness. With an 18-level size selection, you can fine-tune the size of the resultant coffee grinds.
This lets you explore and enjoy a wide variety of coffees, like espresso, drip coffee, and French press. Conical burrs constructed of durable ceramic are used to accommodate the grinding motion. Compared to stainless steel blades, they are intended to last up to five times as long.
As well as saving you the hassle of finding a power outlet to acquire some new coffee grounds, this mechanism is 90% quieter than electric ones. Additionally, the hand crank may be removed for transport and storage convenience.
Epare is a well-known kitchen accessory brand that focuses mainly on practical design. The Eparé Manual Coffee Grinder is a burr-type grinder that provides accuracy while grinding coffee beans.
There are 15 grind options, so you may experiment with different types of coffee. Espresso, Chemex, Cold Brew, and Pour Over are just a few of the brewing methods used with the grinder.
The Eparé Manual Coffee Grinder has revolutionized the manual grinding sector with its additional features. For example, the gears in this machine are made to run smoothly.
 Not only does this make it more convenient to use, but it also increases its longevity. The gears are also intended to sit snugly in the palm of your hand. Alternatively, the built-in gripping pad will keep the grinder steady if you lay it on a rough surface top.
Capacity is not an issue when it arrives in the Eparé Manual Coffee Grinder. There's enough room in the hopper to contain 60 grams of coffee. The hopper's loading is equally simple. Once you have removed the magnetic handle, open the top of the grinder, and pour in your beans, you are ready to go.
 The manual nature of this coffee grinder makes it ideal for camping and travel. In addition, the ceramic burr makes grinding and cleaning easier. Because the ceramic burr does not rust, it is extremely easy to clean and long-lasting.
Using an automated or electronic home coffee grinder is convenient, but there are instances when only freshly ground coffee will deliver the appropriate flavor and freshness.
A manual coffee grinder is the finest option for you if you want to fine-tune your brew to your exact specifications. It's no surprise that the Hario Skerton coffee grinder is one of the most popular options on this list, and it's also our Editor's Pick.
The Hario Skerton has numerous qualities that make it well-liked overall equipment, including the advantage of being a manual grinder. When it comes to burrs, this grinder has conical ceramic ones that are the best you can purchase.
They grind precisely and uniformly, and unlike stainless steel burrs or blades, they don't heat up and lose flavor-enhancing oils and flavors.
This grinder is built to last and is comfortable to use. Having a non-slip rubber base ensures that the grinder doesn't move when you're grinding coffee beans. With this gadget, grinding is quite, which is a big bonus when it comes to getting out of bed in the morning.
The container has a maximum coffee capacity of 100 grams. Because the crank handle can be removed, it's easier to transport and store. The adjustment option allows you to generate coarse and fine grinds, although some consumers have noted that the bigger the grind, the less consistent it is.
Aside from other grinders, the Kyocera Advanced multi-purpose grinder is one of the best manual grinders on the market. More substances may be ground in the Kyocera grinder, such as coffee, salt, pepper, and tea. Sesame seeds can also be ground in the Kyocera grinder.
The Kyocera Advanced grinder has a ceramic burr grinding technology that ensures your brew is always fresh and uniform in flavor and quality. Additionally, these burrs are more resilient than stainless steel and will not rust over time, extending the life of this grinder.
This grinder's dimensions and design make it both portable and valuable. The container's 100-gram volume is more than adequate, and its operation is straightforward and uncomplicated.
The integrated slider allows you to fine-tune your grinds to suit your personal preferences. It performs from delicate espresso to coarser French press and pour-over grinds.
According to some consumers, it may take a little longer to grind your coffee manually with this gadget, but it's well worth the effort.
However, the crank becoming hooked up might cause jerking and spilling grinds, despite the non-slip base providing stability during grinding. Additionally, the Kyocera Advanced Coffee Grinder is dishwasher safe and considered the best manual coffee grinder.
Some of you may have observed that most electric burr grinders cost more than our $50 budget. 
Thanks to the invention of flat burrs, it is possible for you to get a burr grinder without giving up the convenience of an automatic operation. For the price, you'll have to make some concessions in terms of life expectancy, but that's not a big deal.
KRUPS' Precision Flat Burr Coffee Grinder was one of the discoveries we made throughout our investigation. If you enjoy espresso, French press, pour-over, drip, or any other type of coffee brewing, this grinder will help you get the best-tasting grounds possible.
Flat burrs made of metal allow you to fine-tune the size and consistency of the grinds more easily. This machine presently features a 33% larger grinding range to improve performance and precision.
The KRUPS Precision Coffee Grinder has 12 primary grind levels and micro-settings for precise fineness control. In terms of volume, the grinding container can keep enough grounds for 32 cups of coffee, while the bean hopper can handle up to 8 ounces.
Additionally, you may choose your dose by selecting the number of cups you wish to make, ranging from 2 up to 12. Grinders that include an auto-shutoff feature ensure that you'll get precisely what you desire.
The SHARDOR Electric Coffee Grinder is another excellent blade grinder. It gives you the convenience of an electric appliance without the high price tag of a burr model.
This machine is an attractive choice for those looking for a practical and economical grinder. It also operates effectively. We understand that it won't be as good as a burr grinder, but it's good enough for most people.
The blades are made of stainless steel, which is strong, robust, and consistent results. As for the grounds container, it's constructed of food-grade stainless steel and has a maximum capacity of 2.5 — not as significant as other contenders on the list, but still adequate for specific users.
We appreciate the ease of use of this product. To use, simply place your coffee beans in the chamber and close the lid. This will activate the 200-watt motor, which will begin to grind.
To get more refined and finer grinds, you must continue pressing down on the lid. As a result, time is the key to managing the grind size. You should press for six seconds if you want a coarse grind while using the French press method.
A coffee brush and spoon are included with the SHARDOR Electric Coffee Grinder box. A two-year warranty is included as well.
When you use a manual coffee mill grinder, your home will be filled with the delicious aroma of freshly ground coffee. Grinding beans with a stainless steel handle is a relaxing experience; it's like listening to the world go by as the beans break down into tiny pieces or powder.
When grinding, the soft silicon cover is a pleasure to hold. Both the feel and the convenience are reminiscent of infant skin.
The ceramic burr may be fine-tuned or coarse-tuned with a simple turn of the nut. If you're hosting a small gathering of friends, consider serving food in a variety of tastes. A set of two transparent glass jars is included, which may hold more powder and save time when grinding more beans.
You can easily disassemble and wash the burr mill after using it to grind the beans and enjoy a cup of coffee. There's no need to worry about sanitizing any of the parts. This coffee grinder is simple to use and would make a thoughtful present for family and friends.
The Secura SCG-903B, like our other favorites, has a fair amount of settings (17) and an auto shut-off option.
However, many people complain about the grind – some can't get it coarse enough, some can't get it fine enough, some can't make it consistent at all, and others believe it can only perform one grind – so we're a little hesitant to recommend this type. And, while all grinders produce a mess, this Secura appears to be far dirtier.
This isn't a bad choice if you have low expectations and aren't finicky about grind, but we were surprised to discover that a grinder that promises to have 17 settings appears to have only one during practical use.
Do you desire a coffee grinder that can prepare a range of beverages? If you want to tailor your coffee experience, this grinder has a wide range of options.
The innovative design characteristics of this grinder increase its adaptability while also lowering the amount of difficulty you experience while grinding your coffee beans. With 17 different grinding settings, you have many options when it comes to grinding your coffee.
There's also enough for 12 cups of delicious coffee in the huge hopper. Make this gadget a lifesaver for yourself and your loved ones. Freshly ground coffee beans can be stored in the hopper.
This grinder's ease of use and operation is a big draw for many individuals. Since it requires a single touch to operate, this has been made possible.
You'll never again have to worry about scorching or melting your coffee beans, thanks to this grinder. The burr mill technique of this Chefman grinder helps keep the beans from becoming too hot during the grinding process.
Using this approach, you can rest easy knowing that your morning cup of joe will always have the correct flavor.
The grinding disc and container may be detachable to clean the hard-to-access areas. Buying the Chefman coffee grinder comes with a complimentary cleaning brush, making it even more convenient.
Last but not least, Grinder Electric is equipped with cutting-edge safety technology that not only improves the grinder's safety features but also boosts its longevity. 
If you've heard of Cuisinart, you might be surprised to learn that the DBM-8FR Supreme burr grinder isn't all that impressive.
Since the grind is unpredictable and the grounds are difficult to clean, this machine is only ideal for individuals who don't care about experimenting with different grinds or keeping their kitchen clean.
This flat is unbearably noisy, and anyone who doesn't live single runs the risk of awakening the rest of the house. Most of these units appear to die early, and Cuisinart is particularly concerning.
Buying Guide of Best Coffee Grinder under $50 for You
If you're looking for the most uniform and adjustable coffee grind, burr grinders are the best option.
Settings
You need a coffee grinder with a variety of grind settings so that you may customize your brewing process. To make different types of coffee, it's ideal to have a wide range of grind sizes available (espresso fine to French press coarse).
Capacity
With a 20-30 grams capacity, most manual grinders allow you to prepare about two cups of coffee. If you frequently prepare coffee for more than two individuals, a grinder with a capacity of 40 grams would be a better option.
Length of handle
It's easy to overlook this one. It will be more difficult to spin the rod if the handle is too short, which means that each cup of coffee will take longer to brew. Using a grinder that makes you hesitant to use it is not what you're going for.
Sound
Not everyone likes hearing a lot of popping and crushing. Grinders come in various decibel ratings, from the lowest to the highest.
Because there are so many grinders available, it's critical that you focus your search and just consider the best of the best. To assist you in searching for the perfect grinder, I've narrowed the field down to 10 options for around $50.
Burr or Conical
Burr grinders exist in two forms, "conical" and "flat," which are mentioned in product descriptions. They all refer to the shape of the burrs that the beans will travel through, and as you can expect, they all have the same effect on the beans.
You'll find supporters on both sides, who will tell you that theirs is the only viable option, but the truth is that at the budget price range you're considering, there isn't much of a difference.
When it comes to coffee, only those who genuinely love the beverage will be able to detect the difference between the two methods, and only those who have passed a rigorous certification process can say they can taste the difference.
Electric or manual
Another question to ask yourself is whether or not you want to go electric or manual. While it's likely that the appliance you've been visualizing is electric, don't underestimate the manual variants available on the market.
Hand grinding your coffee can be a relaxing and contemplative experience if your morning (or evening) ritual is centered on it.
An old-fashioned manual grinder is the best option for those who hate camping because they fear they won't have access to good coffee, those who travel and want to bring their ritual with them, or those who experience power outages more frequently than they'd like.
An electric coffeemaker may be more convenient if you're hosting guests or making a pot of tea every day for four people.
Features
While it's beautiful that it doesn't leave a mess of coffee grounds all over your kitchen every time you use it, it'd be much better if cleaning the machine wasn't a hassle at all. Although the noise level of an electric grinder may disturb the neighbors, that's not a genuine concern.
Auto-stop is a favorite feature for many grinder users. They may tell the machine to grind enough for two cups, then walk away confident that it would stop grinding independently. Remember that this will be on your counter most of the time, so you'll want it to look decent but take less space.
Design
Burr grinders may not be thought of as having much aesthetic appeal in the kitchen, but they actually have a lot more to offer than most people realize. If you want to spice up the look of your kitchen, consider a grinder like the Cuisinart Supreme.
Invest in a beautiful burr grinder that will not only make your morning cup of Joe taste better but also beautify your kitchen. You need a appropriately constructed grinder to decrease the hassle of this process.
Ease of use and cleaning
Choose a coffee grinder that is easy to use and clean. Look for a grinder with intuitive controls and simple operation. Additionally, select a grinder with removable parts that can be washed in the dishwasher or sink.
Warranty
Never purchase a product without a warranty or insurance coverage. You're not looking at a product that costs more than $50; therefore, a guarantee of between one and two years should suffice.
Price
While the price of the coffee grinder is an important factor, it's
important to choose one that provides the best value for your money.
Look for a coffee grinder that provides the features you need at a
reasonable price.
Grinding Speed
This will be determined by the type of grinder you buy: electric or manual.
If you decide that a manual grinder is best for you, the grinding speed will be determined by your energy and the blade you choose. Blades usually are faster than burrs, but burrs produce a better result. Using a manual burr grinder, take your time since good grinds take time.
If you choose to use an electric grinder, you may expect a speedier outcome regardless of the blade or burr. Electric grinders are designed to save you time, not take it away. The parameters you use will affect the overall duration, but the end result should be quick.
By considering these factors, you can find a high-quality coffee grinder under $50 that meets your needs and provides delicious coffee every time.
Frequently Asked Questions (FAQs)
Is it safe to exploit old coffee grinders?
A secondhand coffee grinder isn't something that you should consider purchasing. You want a coffee grinder that will last a long time and provide consistent output.
If it's being handed over to you by a friend or family member, take advantage of it. If it's something you've seen on the market, look for fresh options before buying something you've already tried.
Are inexpensive coffee grinders suitable for daily use?
Absolutely, your budget will help you avoid overspending on a coffee grinder. A $50 grinder may not provide you with advanced features, but it will provide you with a coffee grinder suitable for regular usage.
Do inexpensive coffee grinders have a limited lifespan?
Unless you make an impulsive purchase, the price should not bear how long the grinder lasts. An inexpensive coffee grinder may endure for years if properly maintained and used.
Is there a method to get rid of static after grinding coffee?
Because of static electricity, a few tenacious particles of coffee always adhere to the grinder. To avoid this, simply add a few drops of water to the grinding process and observe how soon the problem is resolved.
Our Final Thoughts
It is possible to improve your coffee drinking experience with any of the five grinders listed above. Investing in a manual grinder will allow you to improve your coffee-brewing skills and produce a better cup of Joe.
Manual coffee grinders have distinct advantages over electric ones, such as the option to grind coffee to your personal preferences. This grinder's outstanding conical burr technology can handle any style of brew.
The best burr grinder under $50 performs similarly, too, like many high-end versions. Get the one that meets your requirements. In the end, you'll discover that there's nothing quite like brewing your own cup of coffee from start to finish. Good luck with the pounding!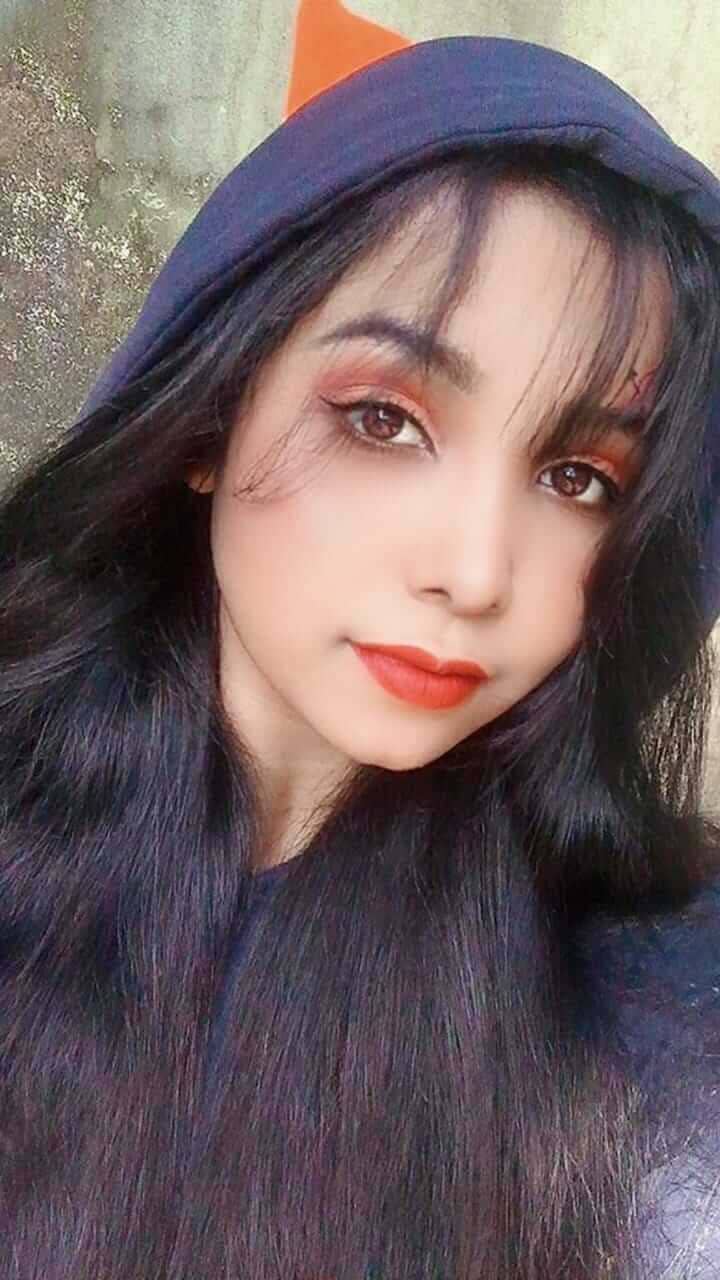 Hi I am Shimla Akter and I am the proud owner of sipyet.com.
I am a Beverage lover and I have created this site to express my joy and love towards Beverages.
I will also review some of the best Beverages products that you will find really useful in your everyday life.