Coffee is a well-known beverage that many people enjoy daily worldwide. Perhaps you've never gone to work without a steaming cup of coffee. Others can't imagine ending the day without a cup of freshly brewed coffee.'
To make sure you get the most out of this famous beverage, you'll need the best coffee grinder under $100. The only way to make perfectly ground coffee in your home is to have a coffee grinder.
Coffee drinkers come in various flavors, much like the coffee they consume. You might prefer a quick cup of instant coffee or a sophisticated Starbucks espresso concoction, but nothing beats grinding your fresh beans at home. 
Fortunately, you won't have to undergo all of your own research. If you read through the buying advice and reviews I've compiled in this article, you can rest assured that you'll get a great coffee buzz for your money. And it's all under $100! 
Here they are:
This page may contain affiliate links. As an Amazon Associate, We Earn Form Qualifying Purchase, at no additional cost to you.
In a Hurry ? Our Chosen Top 5 Best Coffee Grinder under 100 Dollars
Once statistics are involved, comparing grinders can be a challenge. However, this Krups burr mill provides 33% greater results than the competition. Because of the flat burr, less static, noise, and heat are generated during the grinding process, resulting in less burning of the beans and grinds.
The rotatable top bar may be removed, and the burr mill arrives with a built-in brush for cleaning. In addition to the cup-number dial on the front of the grinder, a side dial controls the grinder's settings. The one-touch power button is all you need to get started!
Due to the hopper being located behind rather than on top, this grinder has an extremely slim profile. Coffee grinds like Turkish and espresso benefit from the flat disc burrs of this grinder's burrs. The huge canister is helpful for a staff that drinks a lot of coffee.
Quality assurance is assured because KRUPS is a German brand. It's not a good idea to use this device to grind spices, either. However, even though it has a smaller scale, the micro-steps allow you to gain greater accuracy and control, which results in a deeper flavor.
This KRUPS is a good choice if you prefer your coffee strong and flavorful. It features a built-in cleaning brush and ensures uniform coffee grounds, so you may experiment with different aromatic coffee recipes.
Because of the high standard of both its design and manufacturing, Cuisinart is a well-known name in kitchen appliances. As a result, this model emphasizes ease of use above anything else. Because it's 10.75 by 7.13 inches in size, it takes up a fair amount of counter space. Check if the grinder will fit your space before purchasing it.
However, the connection is tucked neatly away, and the hopper can be removed for cleaning and storage, making it less prone to accidents. Grinder settings are located at eye level, making it easy for you to adjust particle size from 4 to 18 cups of beans.
The scoop and brush make it simple to measure the right amount of beans for your beverage. You'll enjoy showing off this stunning gizmo to your friends. Also, unlike many other grinders, this one has a timer that allows you to fine-tune the grinding process.
The hopper turned to pick a setting, the grinder makes an enjoyable click. In comparison to twisting a little dial, this is more hands-on. There are "block" burrs, which are essentially flat burrs. Sturdy stainless steel construction, both the burrs and the body, makes cleaning a breeze.
Numerous features set this coffee grinder apart from the competition. First, we appreciate the stainless steel conical burrs used in this product. Because of these burrs, your ground coffee will have a distinct flavor.
Since the product is meant to be used by a complete family, the manufacturer ensured it has plenty of storage space. The hopper can store up to 0.80 pounds of dried coffee beans incapacity.
 Additionally, the coffee grinder's settings can be easily customized to meet the preferences of a wide range of people. The coffee grinder has 15 settings if you include Micro settings. All of these help you obtain the flavor that you desire.
The capacity of this grinder was another factor in our decision to put it at the top of the list. The 110grm capacity of the OXO Brew Conical Burr coffee grinder is impressive. The equivalent of 12 freshly ground and brewed coffee cups is contained in this amount.
Power usage, storage, and cleanup are non-issues. Electricity consumption is low with this product. 120V/60Hz is the frequency at which the powerful motor operates. Even if you leave the grinder running all day, you won't rack up a hefty electric bill thanks to its low power usage.
Another high-quality commercial-grade coffee bean grinder that can grind from coarse to ultrafine Turkish grinds. Because it is so small, it will easily blend in with any décor.
As a grinder, it does its job well and quietly. Static electricity is virtually non-existent, and yet it consistently produces excellent results. Simply dump the grounds into your coffee maker or espresso machine from the hopper. There's just too much beans in there to use all at once in the bean hopper on top.
Due to a lack of access from the grinding chamber, some fines have been left behind. Despite the fact that they may be removed with a simple tap, this is a nuisance. The spinning setting knob is composed of cheap plastic that breaks easily, prompting a trip to the customer service lines of the manufacturer. A road trip isn't always a joyous one.
As a result, it comes in top position on our list. Nevertheless, it's a nice grinder that does the job well.
Those who enjoy Turkish coffee will enjoy the Capresso Infinity 560.04. With this grinder, you may enjoy Turkish coffee and other varieties of coffee, such as espresso and French press.
Featuring 16 fine-tuning options, this electric burr coffee grinder will meet all of your coffee-making requirements. It measures 5 inches by 7.75 inches by 10.5 inches and is constructed ABS plastic and conical steel burrs. Burrs grind your beans into a uniform consistency, making it easier to prepare your cup of coffee.
There is 8.8oz of coffee beans that can be ground into 4.04oz of coffee brewed in the coffee grinder. Clear and spill-proof, the coffee bean container is designed with a screw-on lid.
 To make your job easier, they've added a timer. You can set the timer for 5-60 seconds and go about your business while the coffee is ground automatically. The machine comes with a measurement spoon and a cleaning brush, making cleanup a pleasure.
Regular cleaning is made simple by the ease with which the upper burr may be removed. A 1-year warranty is included with the stain-resistant coffee grinder. With this product you get a premium coffee grinder at a premium cost.
With stainless steel construction, the Hario Mini-Slim Pro has a contemporary look. The metal construction of the grinder ensures its long-term endurance and resistance to damage. To make moving the grinder a breeze, it has dimensions of 5.9 x 2.9 x 8.2 inches.
It has an aluminum handle and a hexagonal adaptor for stability while grinding. The handle's ergonomic design ensures that the user will remain comfortable even after grinding coffee for extended hours.
The coffee grinder's ceramic burrs break down the beans to the desired texture. This machine can produce both coarse and fine coffee grinds with ease. The coffee grinder's texture can be readily adjusted to meet your needs.
It has a 1.7oz hopper that produces around 2 cups of coffee, stored in a 4.4oz container. This coffee grinder is lightweight and compact, making it ideal for brewing coffee in an Aeropress.
This is a great coffee grinder if you're on the run. Brushed stainless steel is used to make the body of this tall, narrow cylinder, which measures 1.8 inches in diameter and stands 7.5 inches tall without the crank. It's small enough to fit in a purse or a backpack with ease. There is a ceremony to turning the crank.
If you're feeling lethargic or need an outlet for your frustration, you can turn the crank. A manual effort to turn the handle can also wake you up if you've been napping at your desk or are barely awake. Because it can only grind one cup at a time, this is a significant drawback.
You can see the coffee dripping from the tiny window as it grinds using this little grinder, which is less than ten ounces in weight. Cathartic! The double-plated ceramic burrs in this grinder may have a semi-glossy appearance, but don't be fooled by the low price tag.
You can dismantle the crank to fit it inside your bag for storage. To use it, you don't need any batteries or electrical outlets. In addition, its limited capacity ensures that your coffee is always fresh. Unlike steel burrs, it provides a 100% money-back guarantee and lasts five times longer.
Long-lasting ceramic burrs and quiet grinding characterize this one-serving JavaPresse. This grinder may be tucked away in the smallest of places for maximum flavor and scent.
Among our favorite burr grinders is the De'Longhi Ariete 3017, with fifteen grind fineness and cup size options.
Even when it's full of beans, the bean hopper can be removed, making cleanup a breeze. Thirty grind settings instead of fifteen are available, thanks to the clicks between the numbers.
Using the start/stop button on the top, you can even pause the grinding process in the middle of it. As a result, you'll save both beans and time by not having to grind them again.
Compared to prior models, this grinder is significantly quieter. This grinder's tight fittings prevent spills from smearing the counters, which should make you even happier.
Since there are so many plastic components, static electricity might accumulate and cause some grounds to leap out when the case is opened. The most excellent burr grinder under $100 available in 2021 is this one, and you'll love it.
This is the most budget-friendly coffee grinder we've found so far in the research we've done. It includes an extra-large carriage that can handle as many as 12 large cups of coffee.
 When grinding your coffee, you must select the number of cups you intend to brew from the selector. In that manner, you avoid wasting energy by preventing the coffee machine from overheating.
What if there is a mistake in using the grinder? The machine won't start if the lid or bean container isn't correctly locked. You can't get it unlocked if you don't accomplish everything perfectly. The grinder's micro switches have been cleverly integrated within the lid and bean container as a precautionary measure.
The grinder has a 15-ounce container, a 7-ounce coffee bean container, and a top burr for easy cleaning. To make cleaning easier, all of these can be removed.
With 45 different grind settings, the grinder is a powerhouse. These options have been organized into nine groups for your ease of use. The grinder's 110/120V becomes one of the most energy-efficient coffee machines around when used in conjunction with the flat metallic burr.
The Porlex Jp-30 is composed of stainless steel, which is both robust and aesthetically pleasing. Because the manual grinder is non-static, you won't have coffee grinds plastered all over the place.
The ceramic burrs do an excellent job of creating uniform grounds. You can create everything from French press to espresso with the appropriate settings. Because the ceramic burrs are easy to clean, they should not pose a problem in the long run.
This coffee grinder is manufactured in Japan and measures 1.8″ x 7″ and weighs 2.4 oz. It's small and light, so you can carry it with you wherever you go. It can accommodate 30g of coffee beans and create enough grinds to brew 2-3 cups of coffee in a single round.
You can create as many coffee cups as you like as long as you have enough physical force to keep grinding. This coffee grinder has a comfortable handle that prevents your hands from becoming tired quickly.
 This manual coffee grinder is inexpensive and will last you a long time, making it ideal for coffee lovers on the go.
What to Think for While Purchasing the Best Coffee Grinder under $100?
There are other brands that sell low-quality goods, so you must shop around to find the greatest offer. Some of the qualities to look for in a good coffee grinder under $100 are listed below.
Type of grinder
There are two types of coffee grinders, blade and burr grinders. Burr grinders are preferred as they provide a more consistent grind, which is necessary for optimal flavor extraction.
Grind settings
Look for a coffee grinder with adjustable grind settings to match your brewing method. Different coffee makers require different grinds, and having the ability to adjust the coarseness of the grind can enhance the flavor of your coffee.
Grinding Result 
Finesse stinging should be a choice on the coffee grinder you purchase. If you want coarse or superfine ground coffee, you should be able to make that choice. Finesse settings range from 40 on some devices to less than 10 on others.
 Think about your favorite coffee brew and choose a grinder that delivers the required texture.
Noise
You would not want to wake up the whole house to make coffee. As a consequence, a quiet-running coffee grinder is essential. Check the product's decibel level first if you're concerned about noise. Decibel (dB) rating is a measure of sound output.
The device's size
So, just how much coffee are you going to consume? An oversized coffee grinder will do the thing if you need to make a lot of coffee. As a result of this, you'll have enough coffee grounds for a full pot of Joe.
 A little coffee grinder will do the trick if you only need one or two cups at a time. If you need a unit that you can carry around with you, look for small enough to fit into a bag.
Warranty
In the case of a new brand, warranties are especially significant. In other words, the contract serves as a guarantee from the manufacturer that the products' quality may be relied upon.
 Additionally, it provides solutions if the product is defective. Ensure that the product comes with a warranty if you are unsure of its quality. Most coffee grinders come with at least a one-year warranty.
Easy to Use
The coffee grinder should be simple to use, starting with the included instructions and then on to the controls themselves. For manual grinders, characteristics like the handle should be well-fitted and easy to use. You've got a winner on your hands if the machine is simple to set up, operate, and store.
Capacity of hoppers
In the end, this all comes down to how much coffee you'll be making. There will be a lot more coffee grounds in a greater hopper capacity. If you have a small grinder, you're limited to the number of coffee grounds it can store. Choose a hopper based on how much coffee you'll be making at a given moment.
Accessories
In addition to the grinder itself, coffee grinders are often accompanied by various valuable add-ons. Scooping spoons and washing brushes, for example, are very frequent. Using these attachments allows you to interface with the system cost-effectively and straightforwardly.
No-sweat cleaning
Anti-static surfaces, for example, help to minimize the mess generated during the grinding process. Stain-resistant and long-lasting materials are preferred by manufacturers. The exterior and interior of a grinder are both easy to clean. Choosing units that are simple to clean saves you time and aggravation.
Frequently Asked Questions (FAQs)
Is the lifespan of an inexpensive coffee grinder shorter than a costly model?
Definitely not! Despite popular belief, it is not true that more expensive things endure longer than less expensive ones. Any of the coffee mentioned above grinders can last for many years when properly cared for. Because the manufacturer controls the pricing, you can purchase a high-quality coffee grinder reasonably.
While grinding coffee, how do you avoid static?
There are bound to be some obstinate particles of coffee in your grinder if you have been using it for a time. You can try to get rid of them, but they'll only pop right back up again. Static electricity, as discovered by scientists, explains why this is so. What's the answer? Just a few drops of water on your grinder should do the trick. It's really that simple.
Regularly, can a cheap grinder be used?
The quality of the materials used to build the coffee grinder is a factor. It is possible to find low-cost coffee grinders that do not sacrifice quality even with frequent use. If you want to know how long a product will last, read user reviews before buying.
How do I know what size grind I need to make espresso?
If you're brewing espresso, you'll need to finely grind the coffee beans so that the pressurized water can extract the flavor. Turkish coffee necessitates finely ground coffee, but it should not be turned into coffee dust.
What is a gear-reduction grinder, and how does it work?
Get a low-speed grinder that says "direct drive" if you want the best quality. If a high-speed grinder is too slow for the customer, the salesman could utilize a gear-reduction grinder instead.
High-speed grinding can be done in "low-speed mode" simply by decreasing the gears on the machine. However, the high-speed side's clamor and static will remain.
Our Final Thoughts 
If you enjoy freshly ground coffee, you'll want a burr grinder that can perform the job. If you're searching for a grinder under $100, you'll have to be very picky about how you evaluate the numerous options available.
There are a lot of them to pick from so many, in fact, that sorting them out can be difficult. Fortunately, we've done the research for you and compiled this convenient collection of reviews.
Perhaps, our efforts have aided you in selecting the burr grinder that is best suited to your demands and budget. It can be quite perplexing at times, and we hope that these recommendations can make your decision much more manageable.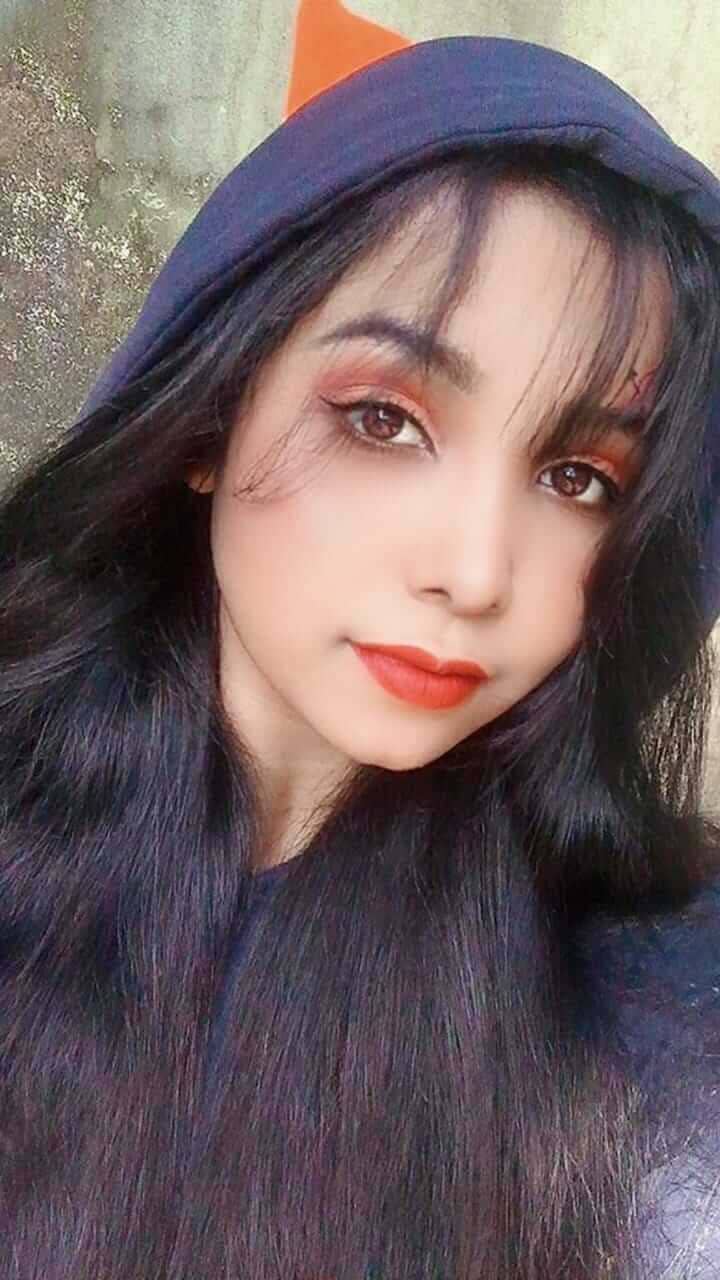 Hi I am Shimla Akter and I am the proud owner of sipyet.com.
I am a Beverage lover and I have created this site to express my joy and love towards Beverages.
I will also review some of the best Beverages products that you will find really useful in your everyday life.