What is an AeroPress? You might question whether you're relatively new to coffee brewing or have only used the traditional French press. With this coffee maker, you can brew coffee that tastes like a barista.
Alan Adler, who had a flying disc company, created this unique gravity and pressure-powered coffee press in 2005. Because it's affordable, simple to use, and highly portable, it's also a well-liked manual brewing process, especially among frequent travelers.
Here I made a list of the top 5 best Aeropress coffee maker with their pros, cons and buying guides to make things easy for you all. Here they are:
This page may contain affiliate links. As an Amazon Associate, We Earn Form Qualifying Purchase, at no additional cost to you.
In a Hurry ? Our Chosen Top 3 Best AeroPress Coffee Maker
The Aerobie AeroPress lacks the classic style of manual pour-overs like the Chemex or the Kalita Wave and isn't as well-known as the traditional French press, but that is only because it isn't aiming to be any of those things. Being useful, light, and portable are the three main goals of its design.
The significant part about using an AeroPress is how easy it is to clean up afterward, as cleaning the French press is difficult. With the AeroPress, you remove the filter along with the coffee grounds and rinse the plunger, and the coffee is ready to drink.
You won't have to compromise on your preferred coffee preparation method; the AeroPress can produce cold brews and almost espresso in addition to the more common americano. After all, espresso machines were the basis for AeroPress's concept and appearance.
On your next camping trip, though, it will undoubtedly impress everyone because it is so distinctive.
The original AeroPress's excellent brewing capabilities are all included in the AeroPress Go, along with a suitable drinking vessel that also serves as a carrying case.
It makes taking your AeroPress with you convenient and straightforward, making it ideal for vacation, camping, or even simply going to work. No matter where you travel, you'll always have access to great AeroPress-brewed coffee thanks to the unique design of the AeroPress Go.
Cold brewing with the AeroPress travel coffee press takes only two minutes, and you get rich, flavorful coffee. So, even if you don't have access to warm water, you can still brew some excellent coffee.
Make your coffee! Use the AeroPress Original coffee machine to make several types of coffee, such as drip, espresso, and cold brew. Lattes, cappuccinos, and other coffee shop staples may be made at home with espresso.
350 filters are included with the AeroPress. 350 filter replacement packs can be purchased everywhere for around $3. Additionally, you may reuse a filter up to twenty times by rinsing it under the tap.
You can cold-brew with the AeroPress Original in as little as two minutes and still get fully flavorful results. The delicious flavor is extracted from the coffee grounds fast by maximizing contact between the surface of the grounds and the water with a strong one-minute stir.
This AeroPress machine is the ideal size to bring to a friend's house or on a picnic, measuring 9.5 by 4 by 4 inches. Additionally, it comes with a little branded tote bag for carrying it. The same AeroPress coffee machine that you have heard so much about—great for hot coffee, cold brew, and espresso—comes with a nylon zipper tote as a bonus.
The quick and complete immersion brewing method produces flavorful coffee with less acidity. For espresso-style coffee, approximately 1-3 cups of Americano-style coffee are made in one minute or 30 seconds.
Compared to a French Press, there are 350 micro-paper filters added, preventing excessive grounds leakage. The coffee machine may be quickly and easily cleaned after use.
Even though this machine isn't an AeroPress, it should still work. With the simple touch of a button, this rechargeable automated coffee maker produces a superb brew.
You can have sizzling hot coffee ready to sip in less than 10 minutes. It has an auto-wash feature, two chargers, and uses original Nespresso capsules to produce whatever flavor of coffee or espresso you choose.
SIMONS allows consumers to choose the serving size first and quickly boils the precise amount of water, ensuring that not even a single drop of hot water is wasted within the machine. 
SIMONS consistently and methodically regulates the brewing temperature using a high-accuracy NTC temperature sensor. The water that enters the cartridge is quickly heated to 94°C in the helical channel, and the coffee that exits IMONS is consistently about 80°C, ensuring that every sip is at its best.
What to Look for While Purchasing The Best AeroPress Coffee Maker?
Ease of use
Let's get straight into our AeroPress review! This total immersion coffee maker takes eight steps and one to one and a half minutes to produce one to three cups of coffee.
The method will need some instruction, but after a few attempts, it will come naturally. Unlike many manual coffee makers, the setup and brewing are remarkably quick, and you won't feel like your muscles are working out.
The AeroPress's small size is one of its best features. This makes it ideal if you travel frequently or have a small kitchen. It can make a terrific camping tool and is portable enough to pack in a carry-on.
What's particularly creative is that when traveling, you can pack a hand grinder without it taking any additional space in your AeroPress.
Flavor
Although it doesn't generate any crema, AeroPress was formerly advertised as a substitute to espresso. It is now mostly known for its capacity to brew rich black coffee. I tested it and was quite pleased with how the coffee tasted. It had taste, was fragrant, and included no grounds at all. Delicious!
You might wish to change your approach. You will be able to enjoy some of the greatest coffee you have ever tasted if you brew according to the correct guidelines.
If you get it incorrectly, your cup can taste a little bit like dirt and gasoline. The 175° F water that AeroPress advises using can be produced by allowing boiling water to rest for a few minutes.
Versatility
It is quite versatile. Basic instructions are included in the package, but users have also developed a variety of other brewing techniques. Some individuals are passionate about brewing upside-down, while others are confident about brewing right-side-up. 
Cleaning
It's really easy to clean the AeroPress. Simply remove the filter cap and press the plunger once the brewing is complete. Aim towards your trash or compost container, and the coffee grinds will all come out at once! After that, just rinse the rubber seal. The entire cleaning process takes between 5 and 10 seconds.
Constructability and design
BPA-free, non-toxic material that is incredibly strong makes up the AeroPress. Although unattractive and relatively inexpensive, it is strong, expertly made, and incredibly efficient.
Rather than cheap plastic, it has the feel of something that will last for many years. Noting that it is manufactured in the US is also important. You probably won't need the warranty, despite the fact that it only lasts one year.
Price
One of the main selling aspects for this model is the cost. Although the AeroPress is always reasonably priced, you might be able to get it even cheaper on some selling websites.
It is far less expensive than the typical price of a high-end drip coffee maker, espresso machine, or Keurig. It's important to remember that Keurig K-cups are expensive in the long term and unsustainable. For brewing with the AeroPress, just ground coffee is required.
Frequently Asked Questions (FAQs)
Is Aeropress a good investment?
If you regularly travel, are on a tight budget, and want to brew little amounts of very concentrated coffee, you should give the AeroPress some thought. This brewer is simple to operate, and cleaning it is equally simpler. Additionally, it is durable, light, and extremely cheap.
Why is AeroPress popular?
The AeroPress prepares coffee that tastes almost as good as a meticulously made pour-over and is quick, like a Nespresso machine, and simple to operate, like a French press. It also comes in a strong, transportable package.
What kind of coffee works best in an aeropress?
Fine drip or espresso grind is recommended. Espresso grind takes more time to press and needs expertise and patience for repeated scoops, but produces a richer brew faster due to increased particle surface area.
Is the AeroPress dishwasher safe?
The Aeropress can be cleaned in a dishwasher. This is useful to know, but it's not required after every usage unless you get it really dirty one day. Because the plunger does an excellent job of wiping the interior clean as you go, you don't actually need to give it a complete cleaning that frequently.
Our Final Thoughts
When it comes to affordable coffee makers, the Aeropress is a fantastic and reasonable option. Its straightforward and user-friendly procedure yields a superb cup (or two) of coffee in the Americano or espresso style.
Even while it isn't very aesthetically pleasing as a kitchen décor, it more than accomplishes the ultimate purpose. The Aeropress coffee maker is a fantastic option if you're searching for a quick and easy way to brew your much-needed coffee.
For the coffee lover on the trip who prefers both Americano and espresso and doesn't want to give up their morning coffee ritual when traveling, we believe that these practical and small coffee makers are ideal.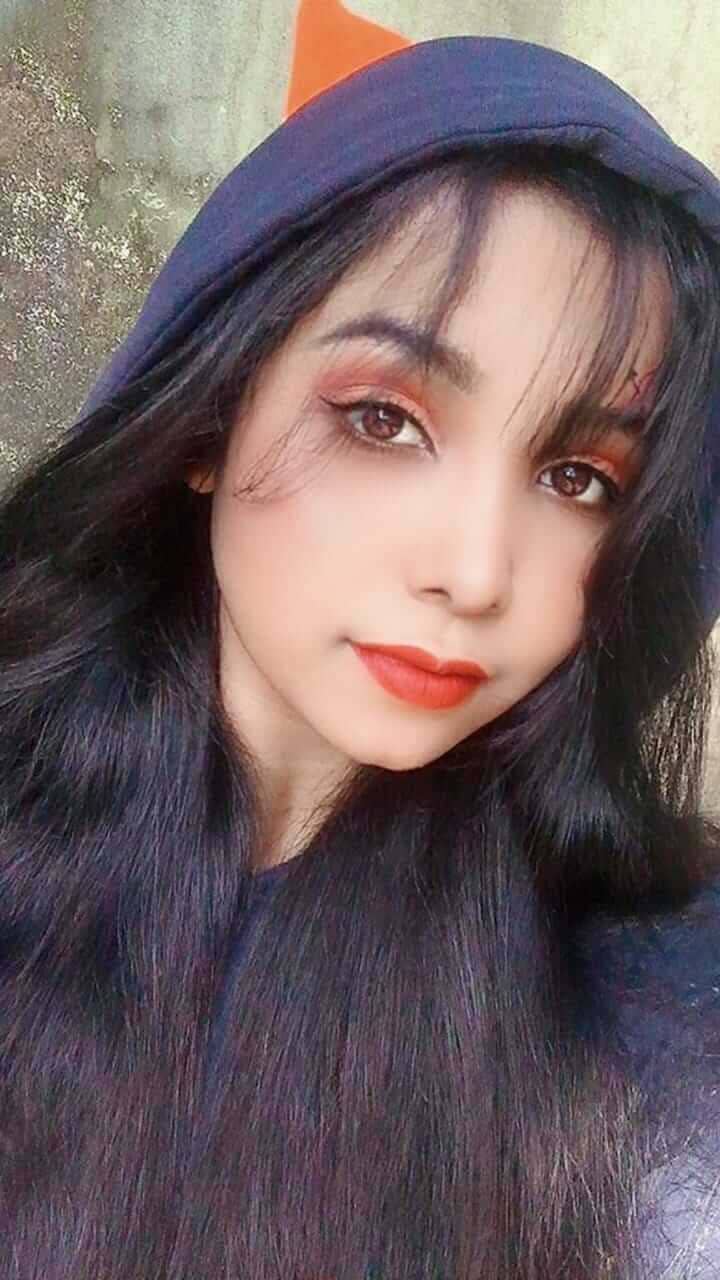 Hi I am Shimla Akter and I am the proud owner of sipyet.com.
I am a Beverage lover and I have created this site to express my joy and love towards Beverages.
I will also review some of the best Beverages products that you will find really useful in your everyday life.